New
Free to message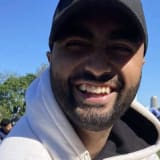 About the room
About This Condo Garrison Point Condos isn't just a 21st-century condo, it also comprises a large part of a 21st-century master-planned community in Toronto's Fort York neighbourhood. The plot of land it sits on is known as 'Ordnance Triangle,' which can be found east of Strachan, south of the Kitchener rail corridor, and north of the Lakeshore West rail corridor.
As for the building itself, Diamondcorp is responsible for constructing the 35-storey tower at 50 Ordnance Street. Hariri Pontarini Architects designed the building, which consists of two towers and a townhouse complex, or 516 homes in total. A pedestrian walkway connects all parts of Garrison Point Condos, plus residents have access to a 3.9-acre park designed by landscape architect Claude Cormier. And on top of all that, the building boasts a gym, theatre, party room, and swimming pool as well.
The Suites With studios, 1 bedroom suites, 1 bedroom plus den units, and 2 bedroom homes to choose from, prospective residents of all sorts can find Toronto condos for sale or rent they're looking for at 50 Ordnance Street. And while none of the suites can be classified as palatial — they start at around 300 and reach to approximately 700 square feet — residents living in this prime location probably won't want to spend too much time inside anyway.
The Neighbourhood Just like Garrison Point Condos itself, the Fort York neighbourhood also caters to all sorts of individuals and lifestyles. Outdoorsy types, for one, can choose between hanging out in Garrison Common, Stanley Park, Trinity Bellwoods, and Coronation Park. Those who can't get enough of Toronto's nightlife, on the other hand, can walk up from 50 Ordnance Street to King West or Queen West in order to get their fix.
Living so close to Liberty Village also has its perks: residents of Garrison Point Condos are a short walk away from Bulk Bark, Metro, Kitchen Stuff Plus, and much more. Exhibition Place is also close at hand, a mixed-use district that hosts concerts, trade shows, and most importantly, Toronto's favourite fair — the Ex.
Transportation Residents living at 50 Ordnance Street have plenty of options for travelling around the city. Those without cars can use the 63 Ossington bus to reach the Bloor-Danforth subway line, while the 509 streetcar carries Fort York residents straight to Union Station. Residents heading north can also catch the 511 Streetcar at Strachan and Fleet Street, which eventually makes its way up Bathurst Street.
As for those who drive, the Gardiner Expressway is certainly useful for anyone living here. This major highway is just around the corner and carries cars east and west along the southern edge of the city. Once on the Gardiner, drivers can head west for a chance to transfer onto the 427, or east to reach the Don Valley Parkway.
Last but not least, residents heading out of town are also in luck, as they can reach the Billy Bishop Toronto City Airport in no time. It takes just 5 minutes to reach Billy Bishop when travelling by car, or less than 15 minutes via the 509 Streetcar.
About the roomies
Hi there my name is Ryan and I am a working professional with a Golden Retriever dog I came over from England 3 years ago. I am looking for a roommate to start an application with me and move in as early as December or January. I have some which I have viewed in Liberty Village and Downtown. I am happy to look elsewhere as well.
Ryan's verifications
Phone number
CA (437) XXX-XXXX