New
Free to message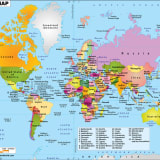 Victor's room
North York, ON M3J 3C5
Stay length
Minimum 6 months
About the room
If you see this ad - YES - the room is available Keele x Sheppard (M3J 3E1). "DOWNSVIEW" subway Perfect environment for living and studying!
If you want to live with like-minded professionals in clean and "no-surprises" environment - to book a showing from 5.30 to 7.00 PM daily (weekend -pls request), e-mail:
full name; - WHEN and how long you need a room for; - whether you smoke or not; - what do you do for living; - contact number and e-mail; - any additional info you think is important
INTERNATIONAL (Exchange) students and new Immigrants are also welcome!
RENT - $990 - FULLY FURNISHED - ALL INCLUSIVE - 2nd floor - Available - Jan 1st, 2023 - SMOKE FREE environment - Bathroom is shared with two persons - No Parking - No street Parking
* Close to TTC (public transit) - buses 84, 106,108: 5 min by bus to Downsview park subway (metro) station, 25 min from Downsview to Union station (Downtown), 10 min by bus to York University.
Clean room at the very quiet, safe neighborhood next to a park trail (see pictures). * Wireless (and wired) internet, all utilities (hydro=electricity=air conditioning, water, gas=heat) and laundry are included.
* Walking distance to cheap groceries (food stores), banks, dollar stores and tennis court. * Fully equipped kitchen: fridge, stove, toaster oven, microwave, kettle, dining ware & cookware sets, utensils. * Furniture includes: Single bed, mattress (97 sm x 185 sm), area rug, bookshelf, desk, chair, table lamp, drawer and built-in wardrobe. Bed sheets, pillow and blanket are available.
Room size: 3.5 m x 3.0 m (110 sq ft) * Storage space is available. No pets. * Professionally cleaned kitchen and bathroom.
* First and last month rent required. * Letter of employment, paystubs and/or bank statement. * Minimum term - 6 months.
NON-SMOKING only Available - SEPTEMBER 1st or OCTOBER 1st, 2022 NO PARKING - NO STREET PARKING
If you see this ad - YES - the room is available
Tags: accommodation, rental, lodging, single, short-term stay, room rental, room for rent
About the roomies
Letter of employment, paystubs and/or bank statement. No smoking No parking
Victor's verifications
Phone number
CA (416) XXX-XXXX