Updated
Free to message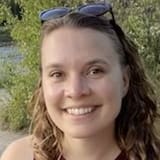 About the room
I will be getting possession of the space mid-October and can upload pictures then. In the meantime, please read further and if you're interested I can send you pictures from the sales listing so you can get an idea of what the space looks like.
I am renting the second bedroom in a bright, modern townhouse in Findlay Creek. You would get a private room and bathroom, and parking in the driveway. $1100 + shared utilities per month. It's a nice quiet neighbourhood very conveniently near to the Findlay Creek shopping plaza which has a Freshco, McDonalds, Tim Hortons and more.
This is a pet-friendly home, and I welcome all animals as long as you are a responsible pet owner and your pet is friendly towards cats (I have one cat, she loves dogs, she tolerates other cats).
I am looking for a female roommate who is an open-communicator, respects shared spaces, and is responsible and tidy.
About the roomies
I'm friendly and personable, but like to keep to myself - I spend my evenings reading, watching TV, or sometimes go out with friends. I love animals and have a cat. I'm known to be a clean roommate! I work full time, 80% at home 20% in the office.
Kimberley's verifications
Phone number
CA (519) XXX-XXXX
Find other
rooms
nearby:
Gloucester Glen, Ottawa, ON
,
Riverside South - Leitrim, Ottawa, ON
,
Riverside South - Leitrim Kempark, Gloucester, ON
,
Riverside South - Leitrim, Manotick, ON
&
Riverside South - Leitrim Honeygables, Gloucester, ON
.