Post by Roomies — Last updated
FAQs
How to deactivate your listing
You can deactivate your listing in two ways.
Deactivating one listing
Visit your dashboard and click on "view room/profile". When viewing your listing, locate the drop-down menu on the top left corner of the listing. This will deactivate that specific listing. Any other listings on your account remain active.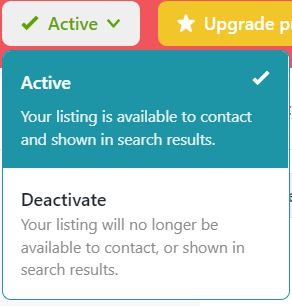 Deactivating all listings
You can visit your dashboard to and scroll down to the bottom and locate the option to deactivate your account. This will deactivate all of the listings on your account.