Post by Roomies — Last updated
FAQs
How do I delete my account?
You can delete your account by visiting your dashboard and going into your account settings. Once your account is deleted, you will no longer have access to messages or verifications purchased on the website. If you need to use Roomies again, you will need to create a new account.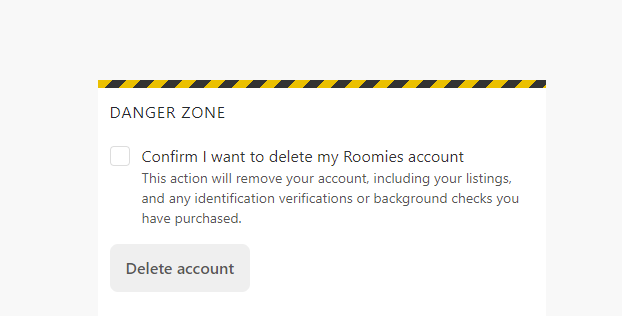 Before you do this, you might want to consider deactivating your account instead. This can be done by clicking "deactivate my account" on your dashboard. This will mean your account is dormant and can be used again in the future.