Post by Roomies — Last updated
Roomies is a free self-service website where you can search online for potential rooms and roomies. You will need to communicate with other users directly through the website to ask questions or arrange a viewing.
First, create your room wanted profile.
Next, click on the "search" button at the top right corner of the page.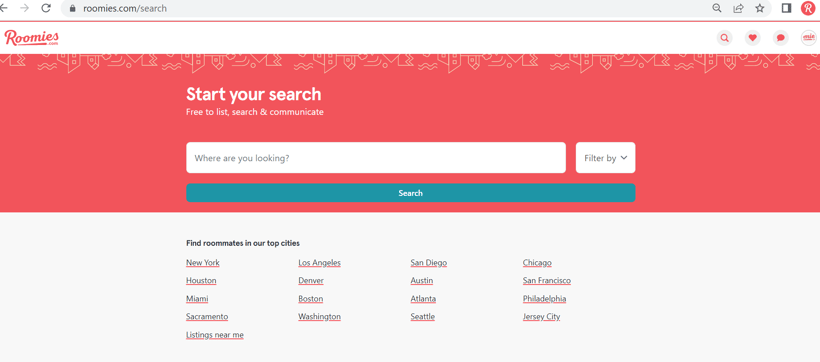 You can filter your search to "Rooms only" or "Roomies" by clicking on the drop down menu at the right side of the search bar.
Browse through the listings and click on the ones you will want to reach out to.
The communication options are available near the bottom of each listing.