Post by Roomies — Last updated
FAQs
How to delete your listing
To delete your listing, you will have to deactivate the listing first.
You can visit your dashboard and click on the "Active" drop-down menu. From here, you will find the deactivate option.
Another way of deactivating your listing is by viewing the listing and locating the drop-down menu on the top right corner.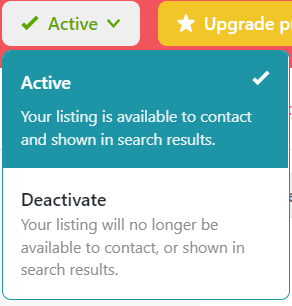 You'll then see the "delete profile/room option appear on the left corner of the listing.